I

ndoor

E

nvironment

C

ontrol
Improved IAQ
Air Filter Service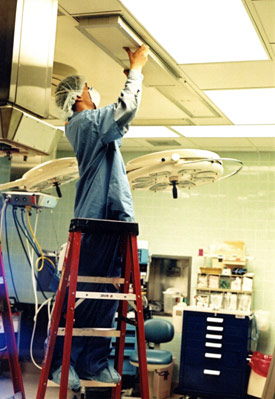 IEC will handle all air filter ordering, delivery, and changing of air filters from heat pumps to HEPA filters. If you are behind on your air filter changes and want them changed correctly, contact us — we can help!
We will change the filters, dispose of the dirty ones, clean up afterwards, and provide written documentation of our work. Even if you have a service department in-house, it may be more cost effective to have us change your filters.
Documentation supplied upon completion
All guidelines, codes & regulations met or exceeded
"I don't have to think of anything. I know the job will
be taken care of, from ordering to P.M. scheduling, installation, and disposal."
—a long-term customer
Site Surveys and Consultations
We perform site surveys and consultations to determine the proper selection and application of air filters for improved indoor air quality. Air filters used in HVAC equipment come in different sizes and efficiencies, and selecting the right ones is only part of the equation. If you have a filter housing that leaks, then increasing filter efficiency is a waste of money unless you stop the bypass of air through the housing. High Efficiency Particulate Air Filters (HEPA) that are used in cleanrooms and many operating rooms require a higher level of expertise in selection, application and servicing that we can provide.
Microbial Testing of HVAC Equipment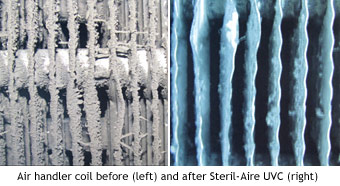 Air handlers are a perfect breeding ground for mold, mildew and all forms of microbial growth. IEC can determine whether the air handler cooling coil surface, condensate pan or other sections of the equipment are affected by mold growth. We frequently solve this problem through the use of high-powered UVC emitters downstream of the cooling coil, eliminating the need to use biocides. In addition to eliminating the microbial growth, we can document related energy savings.